Natural material Wood Cats
These cute felines are created using recycled natural wood branches. They are embellished with handmade clay cheeks and whiskers. We offer several different sizes and styles.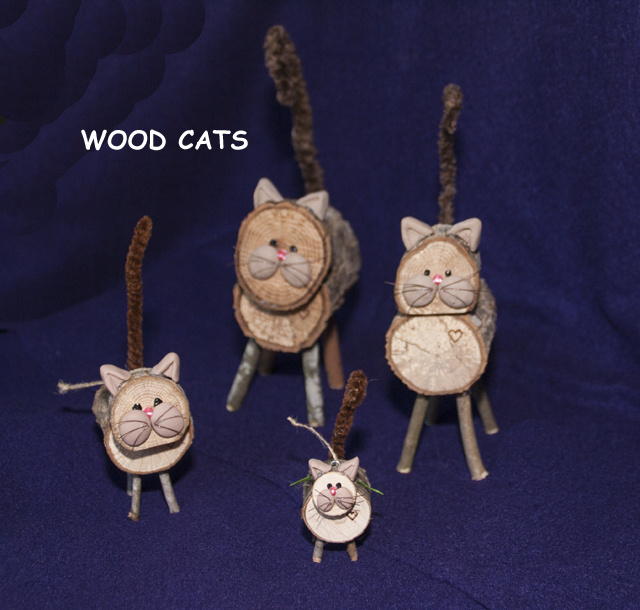 Each of these accents are 'one of a kind' and subject to availability. Your order will be slightly different. (size, bow, and decoration)
Contact us with your questions about availability.